Lightning Ridge and the opal fields
In May of 2005, we took our first trip to the Outback. It was a 1000 mile drive roundtrip to Lightning Ridge in northern New South Wales. Lightning Ridge is the place where the famous black opal is found. The best of black opal is composed of brilliant deep colors and, as a class of opal, it's the most expensive in the world. However, boulder opal from Queensland is equally as beautiful to many. And still others like the milky opal from Coober Pedy in South Australia. In all, Australia provides about 95% of the world's opal.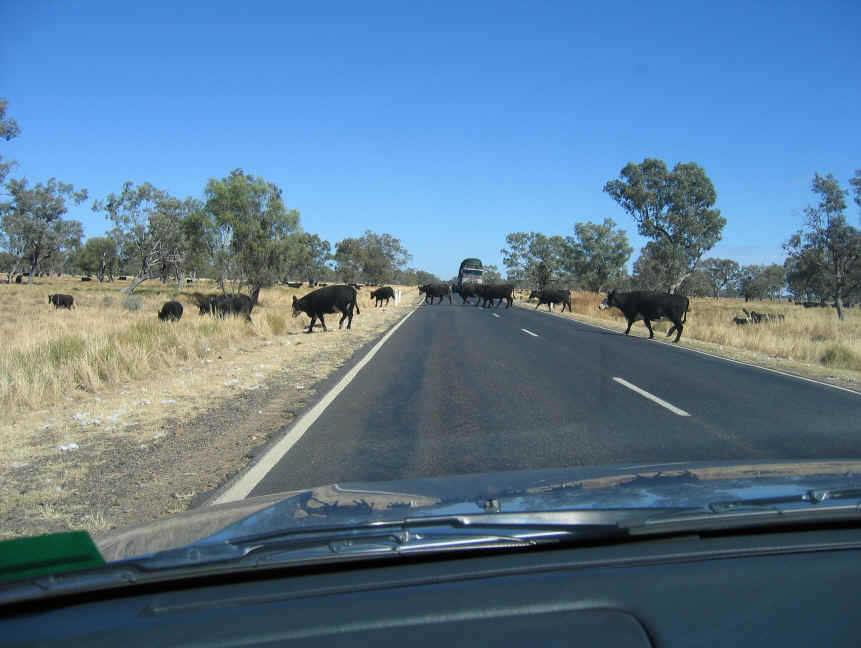 One of the risks when driving in the Outback
The road to Lightning Ridge is just two lanes almost the entire way. The good news is it's mostly paved. It turns to dirt roads only around Lightning Ridge. The drive is reminiscent of being out in West Texas. There are cotton fields and cattle ranches along the way. In fact, the photo above not only shows a "typical" cattle crossing where the cows have the right of way, but, you can also see loose cotton on the side of the road spilled from trailers on the way to the mill. You can also see one of the many road trains heading towards us. These trucks haul from three to several trailers behind them. Instead of 18 wheelers, you find 54 wheelers here! Try passing one of those guys on a narrow two lane highway that doesn't have shoulders while you're driving on the opposite side of the road from what you're used to.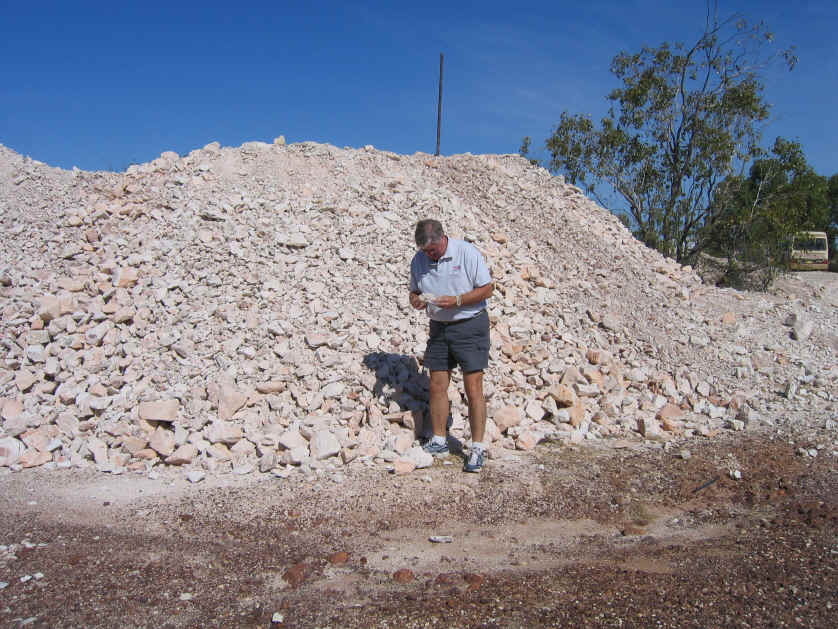 Looking for rough opals
After we arrived and got settled at a bed & breakfast in Lightning Ridge, we decided to try our hand at a real long shot, finding an opal in a pile of rubble discarded from the nearby mines. Surprisingly enough, people occasionally find something of value. But, its pretty rare. It also can get pretty hot out here during the day. So, before long you decide maybe going to a local air conditioned jewelry store is a better way to find opals.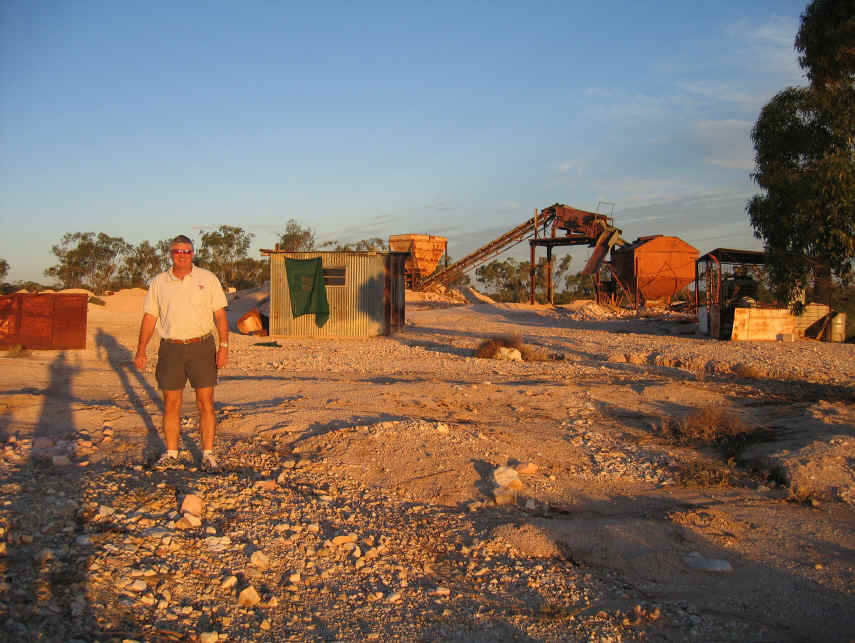 View of the original mine site at Lightning Ridge
We heard the sunset at the original mine site was spectacular. So, we headed over there one evening to see it. The area is still being mined and there were claims all over the place. It was a pretty sunset. But, we'd seen a lot of pretty one's while crossing the Pacific and we're probably getting a little bit too critical now days. I'd give it a 6 on a scale of 10.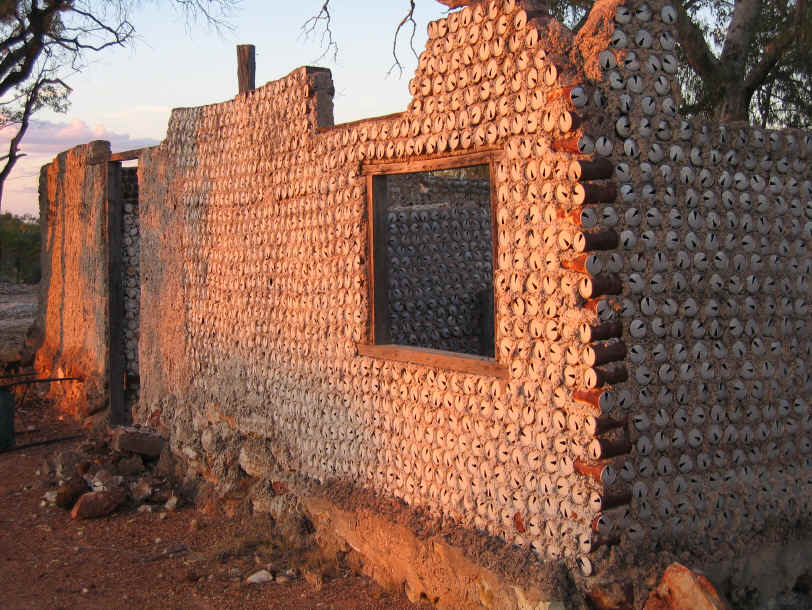 House of beer cans
We found Lightning Ridge was a pretty eclectic place. A good example was this home built of cans. It appeared to be perpetually under construction. It was right in the middle of the miner's claim. We wondered if he drank all that stuff by himself!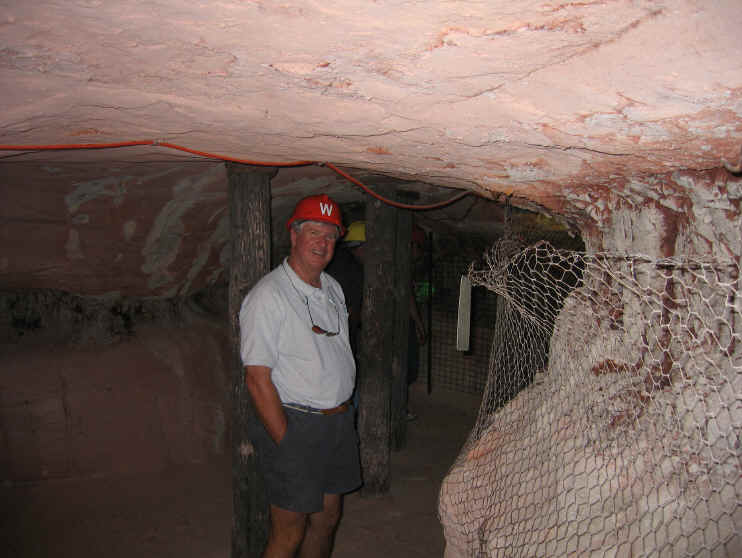 Down in a real opal mine
The best way to find opal is to find a vein down inside a mine. This one was about 30 feet below the surface and it was pretty cool (temperature-wise). You could see where the fractures were and in between them is where the miner looks for the precious gems. But, even this experience wasn't enough to keep us from going back to town to look at what was available at the stores.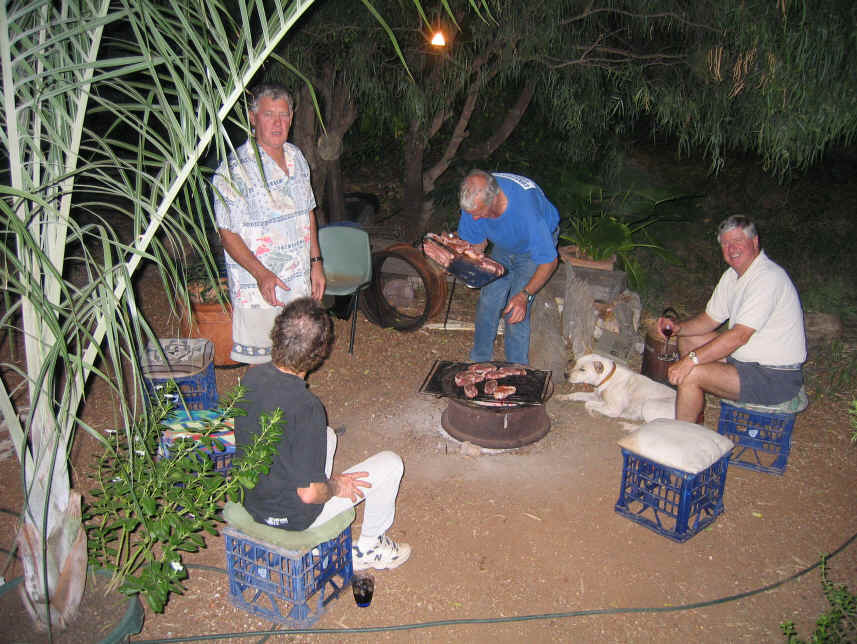 A real Aussie barby in the Outback
When we got back to town, we ran across Peter Carroll (standing to the left in the photo), an opal exporter. We got to talking and come to find out his wife, Lisa, went to a neighboring high school in Dallas, Texas. Since both Suzy & I grew up in Dallas, he said you've got to come home with me tonight and have a real Aussie barby. So, he gave us directions and, sure enough, his home was out in the middle of nowhere. They were very gracious and put an incredible amount of meat on the fire. The grill was held up by an old tire rim. Our chairs were milk crates. What a kick! Pete introduced us to his neighbors, Graham and Gopher, two brothers who had been mining for 43 years. They had some stories to tell under the stars that night. Before the night was over, they had their prize opals out and we had the opportunity to see some very beautiful specimens. The next day, we met Peter at his office and went through his stash of opals. We ended up buying some from him at what he assured us were spectacular prices. And, we believed him.
Webmaster's note: The opals below are not the one's we bought from Peter.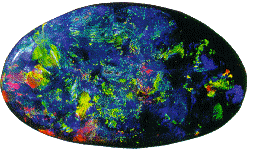 The photo above is the famous Aurora Australis opal which was found in 1930 at Lightning Ridge. It weighs 180 carats and is 3 inches by 1.8 inches. It was valued this year (2005) at $750000 US. This stone is on display at Altman & Cherny in Sydney.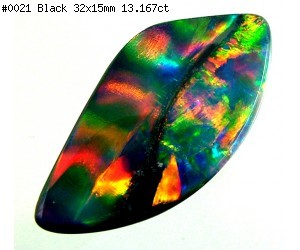 Pictured above is an excellent specimen of black opal. This one is currently offered for sale at a mere $12500 US. It's 13 carats and measures 32 x 15 mm. What makes this one so valuable is the presence of the red colors. Blues and greens are more common. But, red, and even yellow, is rare and adds considerably more to the value of the stone.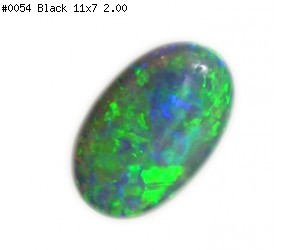 This black opal is more like what may be found at jewelry stores in Australia. It's 2 carats, measures 11 x 7 mm and is on the market now for $1000 US.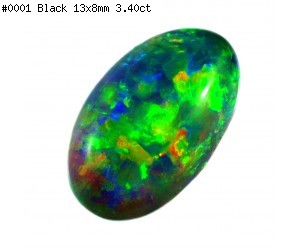 Compare that to this one which has deeper colors, greater clarity and a little red and yellow. This one is 3.4 carats and measures 13 x 8 mm and is priced 10 times higher than the one above or $10000 US. Needless to say, I found this opal hunting just a bit addictive.
After three days in Lightning Ridge, we headed back to Mooloolaba. On the way, we decided to make a slight detour and visit Texas, Australia. It's located in Queensland close to the border with New South Wales.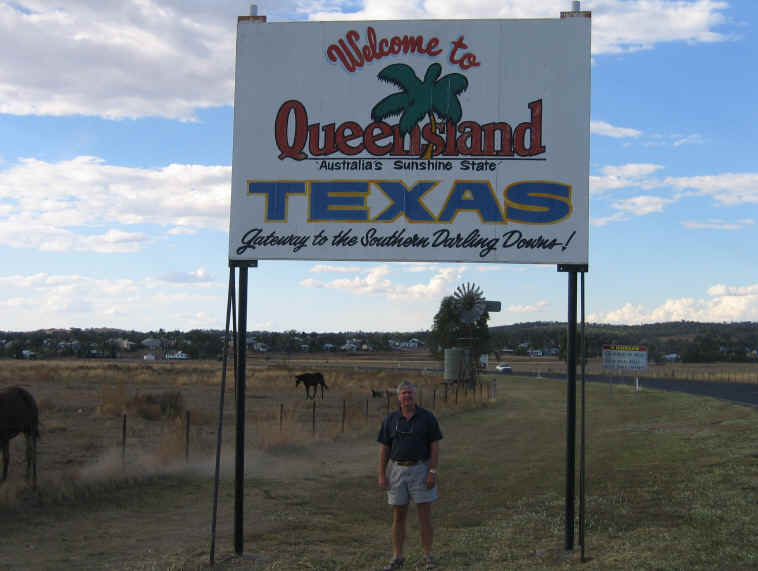 The town of Texas had a Yellow Rose Cafe and the Dallas Gift Shop. The photo below shows some of the items sold at the gift shop.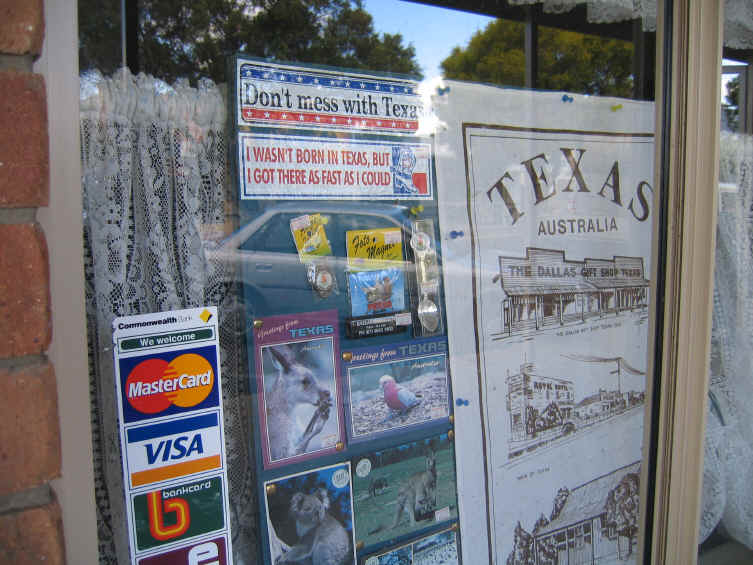 It was a bit of an oxymoron, but, they also have a Texas Cultural Center. Unfortunately, we arrived on Sunday and everything was closed. But, we enjoyed seeing the place and we almost felt like we were back home in our old stomping grounds. However, we didn't see any Tex-Mex places around town.
Click here if you'd like to go back to "Travels in Australia".
Please click here to return to the home page.